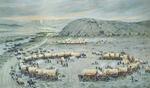 It's been a wild 77 days since Gatsby 1.0.0 was released into the world on July 6th, 2017.
By the numbers we've seen:
3150 new GitHub stars
~380,000 new NPM downloads
110 new contributors (hey y'all!)
~400 merged PRs
dozens of new plugins
New Gatsby sites launched recently
New tutorials!
Notable plugins launched